Our Red Skies
Free Spirited African American Adventurers Who Know No Boundaries
Navigating The Adventurer's Fate
Free Spirited African American Adventurers Who Know No Boundaries
Self-Published Narratives - Join us on Facebook
ONLINE $15 EACH — Please INDICATE which book.
©2022 PamelaC.Rice. All rights reserved.
Book cover design (Below). Book edited by Judge Stanley Hill and written by Dr. Dwight McKee
(Right) New brochure on paintings created during 2021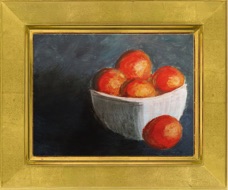 From the 2021 Painting Workshop season. Check PAM RICE's Painting Workshops on Facebook for schedule, OR email at workshops@pamricedesign.com OR if you would like to sign up to get on the mailing list, please do so below:
No experience needed, just the desire to test your skills. You are guaranteed to leave with a painting you can hang on your wall. Paints, brushes and canvas are supplied. If you've never picked up a brush before, this is for you! Get on the mailing list!
• • • • • • • • • • • • • • • •


Real adventurers appreciate being in-tuned with mother nature. They have a sixth sense, a necessary intuitive tool to achieve the task at hand….it is called survival. It is essential for the 'red sky' experience, whether it's sailing the high-seas, diving in the deepest oceans, climbing or biking one of the highest mountains or camping in lush green jungles.
W I N T E R 2 0 2 1 - 2 2
a q u a r t e r l y p u b l i c a t i o n