"Promoting great illustration & design for authors of children's books"
Selecting KidsShelf Books Quarterly Cover Contest Winners
We receive many covers each quarter. There is criteria we look for in each individual cover submitted. Composition: How the graphics/illustration works on the cover in its realtionship to the type, synergy. Fonts must work well with the illustration as far as composition and use of color, size, caps/lowercas. Quality of illustration or photography and placement is key.
Hopefully, this information will give new writers and illustrators a guide and inspiration. Unlike many contest, our submission entry fee is five times less. kidsShelf Books encourages writers and illustrators to showcase their work with people from the around the country. Because we receive many great covers we will often present more than one award. Feel free to check out past winners.
Does your book have that visual appeal that makes your work stand apart from the rest?"
>   Submit your cover(s) for the Quarterly Book Cover Contest
     Submit as the author OR illustrator
>  Get FREE Promo for your cover(s) on Social Media
>   Have your cover featured for 3-months. Your links...and
receive a gold seal file to promote YOUR book.
>   $20 for each submissions. Maxium four(4) covers quarterly.
>   DEADLINES: 29TH OF NOVEMBER, FEBRUARY, MAY,
and AUGUST.
>   eMail submissions — Cover(s) ONLY to:
kidsshelfbooks@gmail.com by the 29th.
(See specs below. Fill out form and SUBMIT)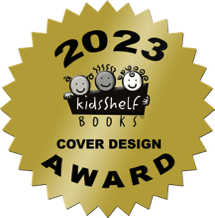 Eligibility —
KidsShelf Books COVER DESIGN Quarterly Competition (the 'Contest) is open to those who are at least (18) years old at the time of entry. Affiliates of KidsShelf Books are not allowed to participate in the Contest. Confirmation of receipt if on the Success Page.
Covers previously submitted and suggestions are implemented, may be re-submitted in future quarterly contest.
Sponsor —
The Contest is sponsored by KidsShelf Books, Chicago, IL. 'LIKE' us on FB for updates.
Fee —
The submission fee is Twenty ($20) per entry. A maxiumum of four(4) entries are allowed per Quarter. Entrants may submit entries each quarter BY the 29TH of NOVEMBER, FEBRUARY, MAY, or AUGUST. Calls for submissions will be made each quarter. Postings will be on KidsShelf Books, Facebook and Twitter.
Payment must be made via PayPal. Payments are non-refundable.
Agreement to Official Rules —
Children's Books can cover Picture Books to books for children twelve (12) years of age. There is no deadline for publishing. The covers must be submitted by 1) the author/writer or 2) the illustrator, either to have exclusive rights to submit. Participation in the Contest constitutes entrant's full and unconditional agreement to and acceptance of these Official Rules and decisions of the Sponsor are final and binding. Winning is contingent upon being compliant with these Official Rules and fulfilling all other requirements set forth herein.
Contest Period —
The Contest selection begins on the (first) 1st, at 12:00AM CST and ends on OR before the (seventh) 7th, at 12:00AM CST (the Contest Period). Entries can be submitted fourteen(14) days before the 1st of the month: ONLINE submissions ONLY
DEADLINES: 29TH of NOVEMBER, FEBRUARY, MAY, and AUGUST
How to Enter —
ONLINE: The method of entry must be made by visiting our website (www.pamricedesign.com/BookCoverContest/index.html) and follow the directions provided, fill out the entry information, and submit. Payment must be received before the covers are accepted. Submission will be acknowledged.
Submissions will be judged on the use of design, illustration, color,  type, it's relevance to the title and composition.  All Entries must be digital. Entries must be 300 dpi with a minimum of 1000 pixels WIDTH. See bottom for articles on TIPS
PLEASE DO NOT POST ENTRIES TO OUR FACEBOOK PAGE., THEY WILL NOT BE ACKNOWLEDGED.
All entries must be submitted by the author OR illustrator ONLY. The author MUST BE LISTED and the illustrator MUST BE LISTED. Covers must be of books that are published or in-line to be published OR ebook(s) may be available online.
There is no maximum number on entries per email address, and per household for the duration of the Contest Period, regardless of method of entry.  
Selection —
On or about the (ninth) 9th, the Sponsor will select the winner from among all eligible entries received. The Sponsor will attempt to notify the potential winner via email before the (eleventh) 11th.
Winning Selection —
Winner(s) will be posted and displayed with contestant's links on (http://www.pamricedesign.com/BookCoverCONTEST/index.html; announcement on Social Media. A .jpg and  a .png GOLD Seal file that reads "KidsShelf Books Cover Award 2020." This seal can be used on all promotions and placed on upcoming or existing book covers.When you enter kidsShelf Books Quarterly Book Cover Contest, there is an option to received professional consultation or critique and ways to improve your presentation. You are notified ONLY if your cover is selected.
General Conditions —
In event the operation, security or administration of the Contest is implied in any way for any reason, including, but not limited to fraud, virus, bug, worm, unauthorized human intervention or other technical problem, or in the event the Contest is unable to run as planned for any other reason, as determined by the Sponsor in its sole discretion, the Sponsor may, in its sole discretion, either to suspend the Contest to address the impairment and then resume the Contest in a manner that best conforms to the spirit of these Official Rules or (b) terminate the Contest and, in the event of termination, award the prize at random from among the eligible, no-suspect entries received up to the time of the impairment. The Sponsor reserves, the right in the sole discretion to disqualify and individual it finds to be tampering with entry process or the operation of the Contest or to be acting in violation of these Official Rules or in an unsportsmanlike or disruptive manner.
Release and Limitations of Liability —
By participating in the Contest, entrants agree to release and hold harmless the sponsor and each of their respective parents, subsidiaries, and affiliates.
Disputes —
Except where prohibited, each entrant agrees that any and all disputes, claims and uses of action arising out of, or connected with the Contest or any price awarded shall be resolved individually, without resort to any form of class action, and exclusively by the appropriate court located in Illinois. All issues and questions concerning the construction, validity, interpretation and enforceability of these Official Rules, entrants rights and obligations, or the right and obligations of the Sponsor in connection with the Contest, shall be govern by, and construction in accordance with, the laws of Illinois, without giving effect to any choice of law or conflict of laws rules, which would cause the application of the laws of any jurisdiction other that Illinois.
Privacy —
Information collected from entrants is subject to sponsor's policy.
1)  SUBMIT FORM, (2) PAY then
(3) eMAIL COVER(S) to kidsshelfbooks@gmail.com
No submissions will be accepted after the 29TH.
If you are new  to illustrating children's books, check out  these articles. As contributing author for ACN Books, Rice has written these articles giving some insight as to what to consider when designing your cover. Rice's life work has been in graphic design and advertising design & visual communications.
"A Recipe for a Satisfying Cover"
® www.pamricedesign.com ©All rights reserved2023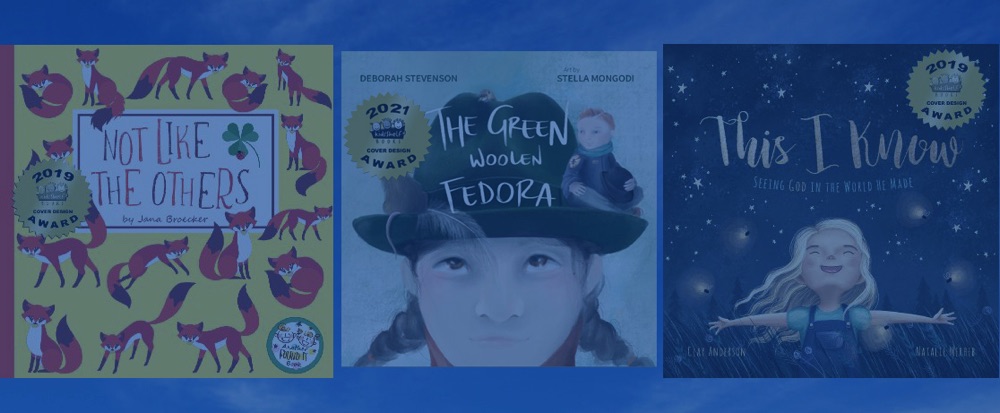 Pamela C. Rice, founder and creator of The Quarterly Book Cover of the Month Award
Have fun! A contest to give authors/illustrators
an opportunity to feature their work!!
QUARTERLY BOOK COVER CONTEST