QUARTERLY BOOK COVER DESIGN
NOTE: This contest is strictly judged on COVER composition, NOT writing or CONTENT of BOOK!
"The Green Woolen Fedora"
Written by Deborah Stevenson | Illustrated Stella Mongodi
Beautiful composition, placement of type; and color palette

"IDIA of The Benin Kingdon"
Written bu Ekiuwa Aire | Illustrated by Alina Shabelnyk
Great composition with focus on main figure; nice color and type selection and placement
"Flora nd Rainbow Hopping Bug"
Written by Helen Lewis | Illustrated by Asiyeh Ansari
A delightful overall composition; placement and focus on main figure. Excellent type selction and placement in relationship to character.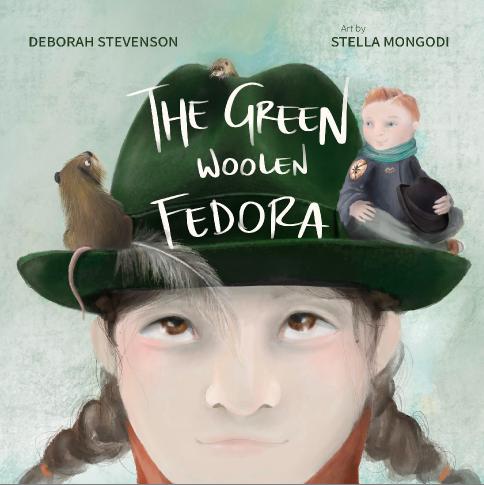 * * * * * * * * * * * * * * * * * * * * * * *

"M.J. and the Big Kitchen Window"
Written by Vera Harris | Illustrated by Tania Ramirez Cuevas
Unique illustrative style. Nice type treatment.
Congratulations to the October 2020 Winners!