Julia Inserro, Author — Lucy Smith, Illustrator

Nonni's Moon — The cover is rendered with inviting drama. Very clear and distinct bold heading/font with great contrast. This makes it visible from a distance and on store shelves. The cover imagery definitely relates to the title. It is obvious a book that screams 'read me!' It's on our reading list!mmmmmmmmmmmmm —kidsShelf Books
www.juliainserro.com

Angie Flores, Author — Yidan Yuan, Illustrator

Cub's Wish — A colorful cover, with a contrasting backlight adds mood to this cover. The graphics definitely carries out the title of story. The uncluttered and direct illustration makes for a more powerful visual message. Does it call for a potential reader to pick up this book? We say YES!mmmmmmmmmmmmm —kidsShelf Books
AngieFloresBooks.com
Facebook, Instagram, and Twitter

Nonni's Moon
Author: Julia Inserro
Illustrator: Lucy Smith

Cub's Wish
Author: Angie Flores
Illustrator: Yidan Yuan

NEXT Book Cover CONTEST — July 2018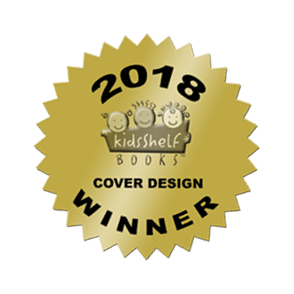 Yes, there were two winners!
Congratulations!